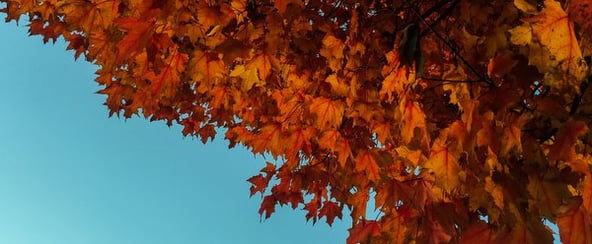 Fall is a busy time for us as we hit the road to meet with pre-law advisors and prospective students at law school and graduate school fairs all over the country. Although all the travel is exhausting, I think many of us consider the opportunity to meet all the amazing people at these events one of our favorite parts of the job! I know I do.
If one of us from Seton Hall Law has already met with you in our travels, thank you so much for taking the time to stop by our table. I hope you found the conversation helpful! If you have not yet been able to meet with us, don't worry! You're not too late. Although things wind down as the holidays approach, Seton Hall Law Admissions is still extremely busy in November.
Here's where you can find us on the road this month:
November 2 - UNC Wilmington, Wilmington, NC

November 3 - NC State, Raleigh, NC

November 3 - Sacred Heart University, Fairfield, CT

November 4 - Montclair State University, Montclair, NJ

November 4 - UNC Chapel Hill, Chapel Hill, NC

November 5 - Davidson College, Davidson, NJ

November 5 - Temple University, Philadelphia, PA

November 9 - University of Notre Dame, South Bend, IN

November 10 - UC Davis, Davis, CA

November 11 - Santa Clara University, Santa Clara, CA

November 11 - Rutgers Newark, Newark, NJ

November 12 - New Jersey City University, Jersey City, NJ

November 14 - St. John's University Diversity Fair, New York, NY

November 16 - St. Peter's University, Jersey City, NJ

November 17 - Binghamton University, Binghamton, NY

November 18 - SUNY Purchase, Purchase, NY

November 19 - Rowan University, Glassboro, NJ
Contact us for more information about any of these events. The Admissions Representative working the event will be able to get you more detailed information about the day. Alternatively, you can try contacting the Pre-Law Advisor or Career Services Office on the individual campuses.
Questions, anyone?
Now that you know where to find us, I'm sure you are wondering what kind of information you can expect from us, or what sort of questions you can ask. The truth is, we are happy to discuss anything so ask away!
You should definitely take advantage of the opportunity to have a conversation with us. We get asked everything from very specific school-related questions to queries from people who may have no idea who we are or whether they want to apply to Seton Hall Law – they just have questions about the application process in general. Both types are completely fine so do not be afraid to ask.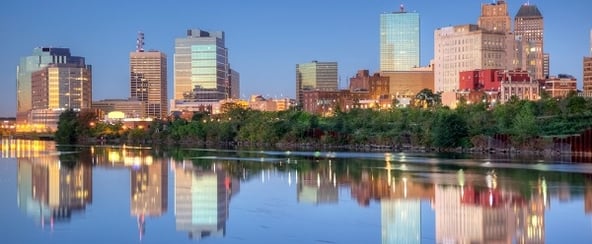 Ready to take the conversation further?
We host Law School 101 Information Sessions at the law school campus in Newark, NJ (pictured above) in November and December. Admissions representatives meet with small groups to answer any and all questions about the admissions process, our academic programs and financial aid. Prospective Students also have an opportunity to tour the law school building with a current student. The dates for these events are:
Thursday, November 5th from 6 pm – 8 pm.
Saturday, November 14th from 10 am – 12 pm.
Tuesday, November 24th from 10 am – 12 pm.
Thursday, December 10th from 6 pm – 8 pm.
Tuesday, December 22nd from 12 pm – 2 pm.
We really do enjoy meeting and speaking with interested students about the law school application process and our academic offerings. Please do not hesitate to approach us at these events. Applying to law school may be overwhelming and we are here to help!