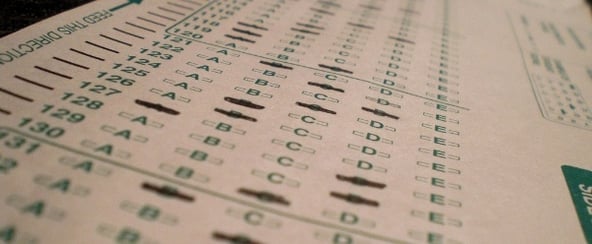 The Law School Admission Council (LSAC) is making changes over the next 2 years that will give prospective law students more options when preparing for and taking the Law School Admission Test (LSAT). We know the law school application process is complicated, so here is a breakdown of these LSAT changes to keep in mind as you begin the application process:
Retaking LSATs
In May, the LSAC announced that starting with the September 2017 LSAT, applicants will no longer be limited to a maximum of 3 tests in a two-year period.
More LSATs
In June, the LSAC announced that beginning in June, 2018, the number of LSATs administered in an application cycle will change from 4 tests to 6 tests. Tests will be administered in June, September, November, January, March, and June.
Free LSAT test prep through Khan Academy
In the second half of 2018, free official LSAT test prep will be available to all test takers through the Khan Academy.
What do the LSAT changes mean for you?
In a word: Flexibility. The affiliation with the Khan Academy will allow test takers the opportunity to study for the LSAT from home, for free, on their own time. This collaboration will allow a greater number of students access to study materials without the worry of budgetary and schedule restrictions. Additionally, offering the LSAT more frequently and lifting the restriction on the number of tests an applicant can take will hopefully alleviate some of the scheduling concerns applicants encounter when working through the application process.
One last thought....
While these changes will hopefully allow an applicant to avoid submitting an application with scores that may not reflect his or her true potential, I encourage all applicants to prepare for each test like it will be the final LSAT they will take. Most schools only consider the highest LSAT score for admissions purposes, but retesting can be a costly and time consuming process. If something easily identifiable occurred that interfered with the test-taker's ability to perform on test day, a retest may be the way to ensure the admissions committee sees the applicant's true potential. Otherwise, it may be better use of the applicant's time to strengthen his or her application in other ways.
Don't hesitate to contact us if you have any questions or concerns about these changes and how they will affect the application process. As always, we are here to help!