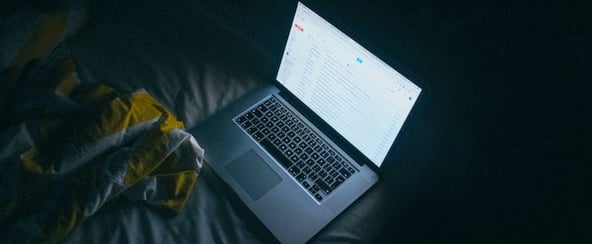 (Post updated September 14, 2023)
There is no doubt that there's just a little bit of pressure on you to write the best personal statement you can. After all, there's no other component of the law school application that you can control as much as this one. And...a well-written personal statement can really help to set you apart from all the other applicants since this is essentially your interview on paper. So, how do you write a personal statement for law school? I'm hoping that I can offer some thoughts to prevent you from dreading the personal statement and instead embrace it as an amazing tool to share your story!
You may be thinking, "I'm not interesting" or "I have nothing to write about." I say that sentiment is inaccurate. How do I know this? Well, believe it or not, I used to say the same thing. That is, until I sat down one day and took a long, hard, honest look at the different aspects of my life and just started to write things down in one seemingly random list and in no particular order. I was finally able to see all the things that I did and that really helped me appreciate my journey. So, here are some topics for you to get your own ideas started:
What cities, states, and countries have you traveled to? Have any of these experiences changed you? How?


Do you have any community service or volunteer experience? Did it give you a different worldview?

Is there a certain person in your life or event that happened that made you want to go to law school?


Have you created anything - a club, business, volunteer group? How has it challenged you?


What are your hobbies and interests? How have they helped you grow?


Have you overcome any physical, emotional, financial difficulties? Have you experienced tragedies? How has it changed you?


Are there any family customs or traditions you cherish? How have they impacted your life?



And if you still can't think of any topics, then ask a friend what they find remarkable about your life or personality.



After some brainstorming time just start writing - for about 5-10 minutes - about anything that comes to mind – remember, don't edit, just write. Don't yet worry about your tone or word choice, just get it all on paper and allow your personality to shine through. And there lies the start of your personal statement.
You'll have the opportunity to edit later! For now, you just must get past the hardest part, which is writing that first sentence. And the sooner you start, the more time you will have in the end to edit and polish your statement.
So, what makes an exceptional personal statement, you ask? One that is well-written, builds a persuasive argument for your admission and creates a rapport with your reader by allowing them to see your true, unique and authentic self.
All admissions officers have some pet peeves and hopes when it comes to personal statements. Here are a few of my personal Do's and Don'ts!
Do:
Remember, this is a PERSONAL statement, so make it about your story and journey. Write about something that excites you or is important to you; not about something you think we want to hear.


Write clearly and to the point. Admissions Committees must read through thousands of personal statements so do try to get to your story as quickly as possible and hold our attention.


Follow directions and adhere to the prompts, page and word limitations.


Keep your tone positive. Even if you are writing about obstacles and challenges, focus on what you learned and how you grew instead of making excuses.

Edit and proofread your statement and take it through several drafts.
Don't:
Use big, lawyerly words. It really makes us question your authenticity!


List your experiences and activities in chronological order. Your resume is part of your file so use this time to tell us something we can't get from the rest of the application.


Let the entire statement be about our law school. It is great to see that you've researched our community, but we already know about our school. We want to get to know you!


Use humor, gimmicks or scholarly quotes to capture our attention. Telling your story in an honest and authentic way will do that better than any gimmick or quote.


Submit your first draft or one that hasn't been proofread or edited several times. And don't just rely on your computer's spell checker.
Have questions about personal statements for law school? Visit Seton Hall Law Admissions through the link below.