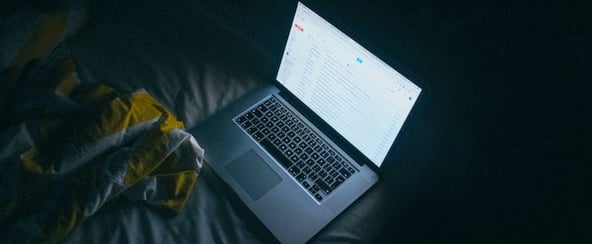 (Post updated August 17, 2017)
I am often asked how to write a personal statement for law school so that the application stands out from the rest. Submitting an outstanding law school application may seem like an unachievable ideal, but consider a few simple recommendations and your law school application will get full attention!
To get your law school application to stand out you should focus on three components: the personal statement, letters of recommendation, and additional addenda.
In this post, I will address writing the personal statement for law school.
---
Your personal statement is your chance to tell your story.
---
It gives your application depth beyond the quantitative measures of GPA and LSAT scores. You therefore should use it as an opportunity to reveal something about your character and/or personality.
Your 'numbers' (LSAT/GPA) speak to one component of your application (obviously an important one); however, Admissions Committees want to admit students they are confident will thrive in and enrich their law school community. A well written personal statement is the way to convince them of that.
---
Use it as you would an interview to highlight the best parts of your character and your strengths.
---
This can be done in various ways: sometimes through the recollection of a particular event, sometimes through the sharing of a series of activities or life events, and sometimes simply by focusing on examples of individual motivation and drive. You should not feel compelled to offer an account of personal adversity, especially if one does not exist! You should feel compelled to be honest and truthful in your approach.
With the foregoing in mind, here are a few other helpful hints:
Take your time. This is the only part of the application that you have absolute and complete control over until the minute you click 'submit'!


Avoid sloppy mistakes such as spelling and grammatical errors.


Ask an objective reader to give you feedback (not mom, dad or a spouse – they may have trouble giving you needed criticism).


Draft and redraft your statement. Experiment with different topics and themes until you settle on the best, most positive representation of yourself.


Answer the prompt that is given by each law school to which you apply.
Many law schools have open ended prompts, giving you the choice as to what you wish to present. However, some schools will have a more specific question – in these cases be sure to answer the question! For example, on the Seton Hall Law Application we state:
The Admissions Committee requires a personal statement in the form of a written essay of approximately two or three typed pages. We are interested in learning about the process that has led you to decide to become a lawyer and to seek admission to Seton Hall Law. Reflect upon your personal influences and provide us with examples from your experience.
Obviously, an application that does not address your thought process surrounding the decision to become a lawyer (one who wants to attend our law school) will not answer the prompt. Similarly, omiting specific examples about your personal influences regarding that decision will make sure your application falls short. So, make sure to include that detail!
Some applicants find inspiration for their personal statement in current events. As with other themes, this can be terrific if you feel passionate about a particular event or theme you are seeing in society. Although I don't necessarily recommend 'editing' your beliefs – I would simply encourage you to remember that a variety of individuals will be reading your statement. Admissions Committee members across different law schools may include faculty, students and administrators – so, it is wise to insure your writing style is not potentially offensive to any of the many people who may read it. You are making a case to enter a profession that requires fact-finding and tact. Illustrating these abilities through the crafting of a well-written statement about current topics can be very effective. Simply "venting" or expressing overzealous views can lead to negative perceptions. So – be honest and truthful – but also be professional and measured.
---
Finally, since we are being honest and truthful, I would be remiss if I didn't tell you a few things to avoid in your law school personal statement.
---
Do not use the statement to 'explain' deficiencies (i.e. grades or scores). I will discuss how best to address this sort of thing in a later post. Your personal statement should be positive and forward thinking. You want to stand out for good reasons!


In most cases, I recommend avoiding cliché quotes (i.e. the road not taken…) and other writing gimmicks (i.e. a statement presented as if you were talking to a jury). These approaches rarely are effective and are over-used.


---
Remember, the goal is to have your personal statement illustrate a more dimensional you – someone who excels beyond the quantitative measures and will augment the law school community.
---
My next post will explore letters of recommendation as a further way of making your law school application stand out. In the interim – begin your 1st draft positively – remembering that this is YOUR big chance to write a statement that separates you from the crowd of other applications!
Have questions about personal statements for law school? Let me know in the comments below.