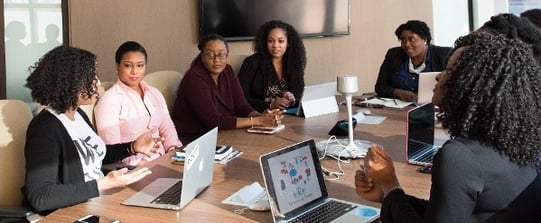 Pursuing three different placements through Seton Hall Law's Externship Program organically led me to re-discover my passion for healthcare. As an undergrad at Oberlin College, I majored in Biology planning to pursue a career in healthcare and life sciences. But after college, my career path shifted to government and public policy, moving away from the healthcare space for nine years. Then as I took steps to become a second-career law student, I chose Seton Hall Law in large due part to its top-ranked health law program. Little did I know that I would find fulfilling experiences in health law through Seton Hall Law School's externship program.
My first externship was at the New Jersey Office of the Attorney General Division of Consumer Affairs (DCA), which provided me firsthand exposure to healthcare regulation. DCA aims to protect the public from fraud, deceit, misrepresentation and professional misconduct in the sale of goods and services in New Jersey through education, advocacy, regulation and enforcement. Among its various wide-ranging consumer protection roles, DCA houses 51 professional and occupational boards that oversee 720,000 licensed professionals in the state, including most licensed healthcare professionals.
I worked closely with the Director of Regulatory and Legislative Affairs to research and draft legislation, regulations, guidance documents, and public communications. I also performed a comprehensive review of how DCA's professional boards address various types of allegations, and I assisted in the development of statutory, regulatory, and policy recommendations regarding license applications, investigations and discipline, public education, and engagement with complainants alleging misconduct by a licensee or applicant. I was pleasantly surprised to find that these assignments at DCA rekindled my interest in healthcare.
Compelled to further explore health law, I pursued my second externship at Horizon Blue Cross Blue Shield of New Jersey, which offered me the opportunity to engage in interesting corporate work in healthcare. Horizon provides health insurance products and services for over 3 million New Jersey residents.
At the beginning of my externship, I assisted Horizon's corporate counsel in analyzing contracts, conducting litigation research, and reviewing materials for compliance with federal regulations. Horizon also generously organized "Lunch and Learn" sessions in which I had the privilege of meeting corporate counsel whose practices focused on corporate, regulatory, and privacy law and litigation.
After the COVID-19 pandemic began in March 2020 – halfway through my time at Horizon – I seamlessly transitioned into a remote-only externship with the guidance of my externship supervisor. My assignments subsequently pivoted to the effects of the COVID-19 pandemic on Horizon's business and legal strategies. My externship at Horizon confirmed that health law is a fit for me because it is dynamic, intellectually stimulating, and directly affects lives every day.
Finally, motivated to delve into a quickly evolving area of health law, I sought my third externship at the New Jersey Cannabis Regulatory Commission/Medical Marijuana Program (CRC/MMP). The Cannabis Regulatory Commission, and its predecessor agency, the Medical Marijuana Program within the New Jersey Department of Health, are responsible for regulating New Jersey's existing medical marijuana marketplace and the soon-to-be-established recreational marijuana marketplace. I was drawn to the CRC/MMP because of its goal of establishing a marketplace for recreational marijuana that is equitable, fair, and inclusive of all communities.
The CRC/MMP enabled me to leverage the government and policy experience I gained prior to law school as well as the legal skills and health law proficiency I developed at DCA and at Horizon. My assignments include conducting research and drafting rules related to medicinal marijuana and adult-use cannabis, making recommendations for licensing of minority-, women, and disabled-veteran businesses, and proposing legislative amendments. Although I am only halfway through my CRC externship, I have already gained tremendous education and training in health law regulation generally, and cannabis law regulation more specifically.
As I look ahead to graduating this spring, I am thrilled to have re-discovered my passion for health law, and I am eager to carry my externship experiences with me as I navigate my legal career.
Read more about Seton Hall Law's Externship Program
---
Photo by Christina @ wocintechchat.com on Unsplash