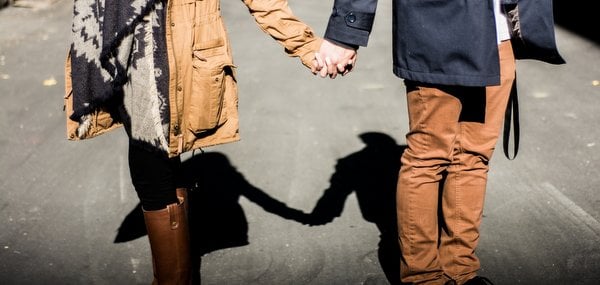 Law students hoping to practice in the area of Family Law can position themselves to achieve that goal by following this advice. While no one thing will guarantee a successful career in one specific area of the law, a combination of multiple experiences and associations will make the likelihood of employment in that area increase. Here are a few ideas to get you started.
Tip #1: Build your network.
Networking is incredibly important for those interested in a career in Family Law or any type of law for that matter. Employers want to hire professionals that they know as well as professionals that come highly recommended from sources they are familiar with. Some find networking awkward and uncomfortable while others appear to be natural networking gurus.
The reality is that every interaction we have with another human being is a networking opportunity. Whether you are talking to family members, friends, colleagues, employers or new people that you meet at a networking event, if people get to know you they will become advocates for you. Word of mouth could mean business referrals and/or create employment opportunities. The more people that you interact with, the more advocates that you have, so start building that network! The Family Law Society at Seton Hall Law periodically hosts networking events, so make sure you sign up and participate. Check the events calendar here.
Tip#2: Make use of the Office of Career Services.
While this seems obvious, many students overlook the best resource in the school. If you are truly interested in a career in Family Law, make sure that your Career Services counselor is aware of your interest. Whether you are interested in private practice or working in the public sector, career services provides one-on-one assistance and will give you insight on how to reach your goals. Most importantly, career services can assist with resumé review and cover letter writing.
Utilizing career services is a time-tested, proven method of obtaining employment. Additionally, when you land an interview with a Family Law Firm, your career counselor can help prepare you by conducting a mock interview. Our Career Services office can be reached at 973-642-8746 or by email at lawcareer@shu.edu.
Tip #3: Get into the courtroom.
If you truly have a passion for Family Law, one of the best ways to learn is by watching experienced lawyers argue during hearings, motions and at trials. The experience that you can acquire from observing different Family Law judges will prove immensely valuable as you enter the Family Law field. Judges love to see law students in their courtrooms. This provides an excellent networking opportunity and an engaging learning experience. The Essex Vicinage of the New Jersey Superior Court is within walking distance of Seton Hall Law School. Any student interested in observing court is free to do so on their own time during normal court hours. Please note some proceedings, particularly those involving juveniles, may be closed to observers. Students interested in juvenile legal matters may participate in the Juvenile Justice Clinic to gain courtroom experience in that area.
Tip #4: Join the Bar Association.
There are National, State and Local Bar Associations. Generally speaking, for Family Law, you want to seek out opportunities on the State and Local level. Most Bar associations have free or reduced cost membership for law students. For the New Jersey Bar Association, student membership is free. Once a member of the Bar Association, you can then focus on sections of law that interest you. As a future Lawyer, it is in your best interest to join the Young Lawyers Division and The Family Law Section.
Once you have chosen your areas of law, you will receive emails from the section(s) that you chose. There will also be listings for current events and course offerings. There will be plenty of opportunities for you to mingle with experienced lawyers.
It is highly recommended that you attend courses and events offered by the sections that interest you. For law students, most of the classes are free or offered at a reduced rate. Attending these courses provides you with educational and networking opportunities. There is very little in life that can replace face time with potential employers (see Tip #1). The opportunities to meet and greet people have to be sought out. You never know the role that people will play in your future. Don't delay and join a State or Local Bar Association today!
Already done all of these things? You are on your way to a career in Family Law.
Since you are ahead of the game, here are some next steps for you:
If you are a 2L, consider applying for a spring externship with a family law judge or with a non-profit government office specializing in family law. Employers in this field look for experience in family law. Your career services counselor will be happy to talk to you about the application process.
Any 3Ls seeking clerkships with family law judges should check in with their career services counselor on your search strategy if you have not done so in the last two weeks. We can help you achieve your goals with careful planning and good execution of your plan.
Finally, any Seton Hall Law alums practicing family law should attend the free CLE event we are hosting in January. We hope to see you there!