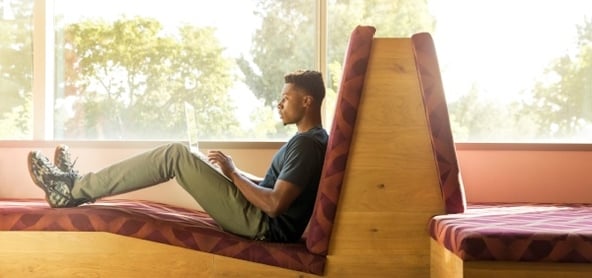 It is the day of your interview! You are excited, you are prepared…REWIND!
What about the preparation it took to secure that interview? That is where your cover letter comes into play! Legal cover letters are an extremely important part of the internship and job application process, and it is imperative to become familiar with their purpose to put your best foot forward when drafting them.

Cover Letter Logistics
The Purpose:
A cover letter serves many functions, in terms of both its content and construction. A cover letter is the opportunity to show each particular employer why you are enthusiastic about the job for which you are applying, as well as to detail how you are uniquely qualified for the position. Because of this, it is necessary to tailor each of your cover letters, by specifically identifying the transferable skills you have developed through other means, like internships, educational experiences and past jobs, and connect them to what the position requires. Additionally, a cover letter is essentially the first writing sample an employer will see. Therefore, it needs to be free of errors and typos, which will allow your voice and great qualities to shine! Your goal is to secure an interview and show an employer that you are ready to take on the role they are filling.
The Particulars:
When drafting your legal cover letter, think about it from the employer's perspective. What would you be looking for in a candidate if you were hiring for the position?
You would definitely want someone who has shown you they are interested in the particular position and are qualified for the role. A generic cover letter will not capture an employer's attention or identify how you are a superior candidate, two of the most important reasons for a cover letter. Be sure to take ownership of your writing, showing that you are able to draft a thoughtful letter, while pinpointing your excellent transferable qualities. Provide particular details highlighting how you have honed those skills and connect them to the work you would be doing in the role for which you are applying.
You would also want someone who shows that they put effort into their cover letter. While tailoring your letter and connecting your skills to the position at hand will show an employer the care you took in creating your letter, a typo-free letter is vital. In order to ensure this, it is essential to re-review your letters prior to submitting them to employers. Check your spelling and continually update your letters, being mindful to not just review the content of your writing, but also the identifying information, including confirming the date is correct, your heading and contact information are current, and your letter is addressed to the correct employer and contact person.
The Plan:
In order to write your best cover letter, remember to take your time and develop a thorough, detailed piece of writing that shows an employer the capable and enthusiastic person you are!
Additionally, the Office of Career Services is here for you! Our Cover Letter/Resume Guide is posted on Symplicity for your convenience. It contains information about how to draft a cover letter, as well as samples for your review. Please be sure to let us know if you have any questions or would like to discuss your cover letter, whether you have started writing it or not. We can help brainstorm what to include, how to effectively connect your skill set with the position you are interested in or generally discuss your qualifications in connection to potential positions. Your Career Counselor is ready to meet with you individually, always utilizing Seton Hall Law's One Student at a Time Approach, in order to assist in your pursuit of that dream position - and let us start with that cover letter!