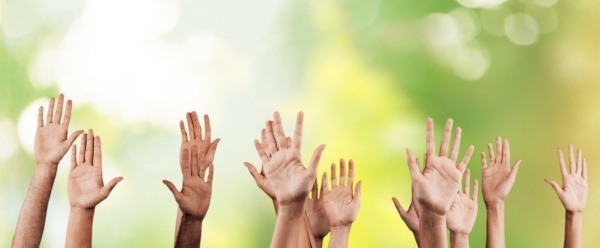 The Weekend JD program is now about half-way through its second successful year, and with two classes having gone through the admissions process, with a third in the works, I thought it would be a good time to reflect back at the questions I've received during this time. Here is a list of the most frequently asked questions I've received in the last 2 years.
Do I need to take the Law School Admissions Test (LSAT)?
How do I prepare? What is a good score?
I know this is three questions - but they are all closely related and typically asked together.
Yes, the LSAT remains required for all applicants to Seton Hall Law, regardless of educational credentials, age, or work experience.
Many students will self-study for the LSAT, or there are a lot of commercial preparation programs in the market. If you're going that route the only advice I would give you is to select one that uses real LSAT questions as opposed to 'questions based on the LSAT.' However, before looking at commercial vendors or self-study, Khan Academy is partnering with the Law School Admissions Council (the folks who make the LSAT) to provide free interactive LSAT prep.
The median LSAT score is a 158 for the weekend program.
Is this program ABA Accredited? Can I sit for the Bar?
Yes, and yes. Our Weekend JD is designed so you are eligible to sit for the bar in any jurisdiction of the United States, including New York and New Jersey.
May I start in the Spring semester?
No. We only admit students to begin in August of each year.
I'm a career changer, is this program right for me?
Yes! This program is designed with working professionals in mind. So, if you want to make a change in, or enhancement to, your career without giving up your current job this is the program for you.
Do you have any scholarships or financial aid for weekend students?
Yes, we have scholarships for the weekend program that range between $10,000/year and Full Tuition. We award them in the same propensity as the full-time program and they can be renewed for all four years.
Can I do the Health Law concentration?
Yes, you may select from any of our concentrations, or build your own!
I work full-time. How much time should I really expect to spend on this program?
Completing a law degree part-time, even on the weekends, is not an undertaking to do lightly. You should anticipate spending a minimum of 30 hours per week, including the time you're sitting in class, on this program. This includes classes, online components, and reading.
I'm over 50, am I too old to do this?
No! We have students matriculate who are in their 50s and 60s. You're never too old to start your JD.
I live far from Newark. Where can I stay on the weekends?
We block rooms at some of the local hotels for our students to utilize. Reservations are made between the student and the hotel.
How long does it take to complete the program?
The program is designed to take four (4) years to complete, however, if a student wanted to finish faster, they can complete it in 3 ½ years. Completing the degree faster would likely include taking summer session courses on weekday evenings. If a student needed to take longer to complete the program, it could potentially be extended to five (5) years.
Does my graduate degree help me in the admissions process?
The admissions requirements remain the same for all applicants regardless of the type of degree(s) earned. The committee views a graduate degree as a plus factor in the admissions process. Coming to law school with a graduate degree provides additional evidence that you're capable of excelling in the coursework, particularly if you did it while working full-time.
Will the committee look at my resume or just my GPA and LSAT scores?
Yes. The committee does a holistic review of every application, carefully considering the details of each applicant. Please don't be shy when it comes to your work history or trying to fit it on one or two pages of a resume. If you have enough history to warrant an extended resume, please feel free to include it. Don't sacrifice breadth for depth, or depth for breadth.
If your question doesn't happen to appear on this list, don't fret! Please reach out to me and I'll be happy to answer you directly.