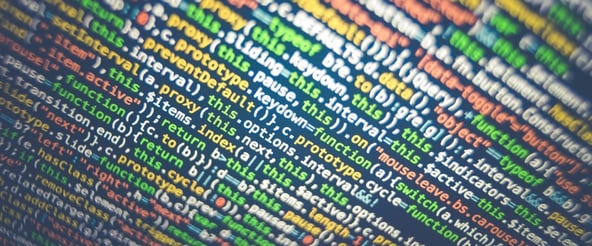 Huge data breaches exposing the personal information of enormous numbers of people have become a regular occurrence, manifested recently by hackers' theft of the data of 500 million Yahoo users. The risks of data breaches can lead to identity theft and can be magnified as businesses use Big Data tools analyze masses of information to attempt to predict our behavior.
Responding to these threats, legislators have reacted in a variety of ways. In the United States, regulation tends to be industry specific. For instance, the health care industry is regulated by HIPAA, a complicated privacy and security regime. But beyond that, all U.S. organizations are subject to privacy regulation from a variety of federal and states statutes and regulations as well as constitutional protections and court decisions. And the European Union just adopted comprehensive new legislation – knows as the GDPR – which imposes strict privacy and data protection requirements and governs not only European companies but the many U.S. multi-national corporations operating in Europe.
Needless to say, the evolving technology, increasing privacy and security threats, and the mushrooming legal regimes to combat it have combined to make privacy and cyber security a booming field. Companies are rushing to hire privacy personnel both to comply with emerging legal requirements and to avoid the monetary and public relations costs of a data breach.
Just the changes in European law wrought by the GDPR are estimated to require companies worldwide to hire at least 75,000 data protection officers. Businesses and the government are searching for privacy professionals who operate in all levels of the organization. And while it is not necessary to be an attorney to be an effective data protection officer, companies value individuals who possess at least a basic knowledge of the legal rules.
To meet the needs of this emerging field for qualified privacy professionals, Seton Hall Law has partnered with its Institute for Privacy Protection to offer an online masters degree for non-lawyers. This master's program addresses the laws and regulations governing privacy and cyber security in the United States and in Europe. It emphasizes applying the governing principles to real-life situations, including analyzing and responding to privacy and cyber security threats and working effectively with legal counsel and others to draft and implement effective privacy and security procedures.
The program allows the student to explore broad legal regimes, such as Consumer Data Privacy Law and Workplace Privacy Law, as well as those focusing on a specific industry such as HIPAA Privacy and Security Law. Students will be able to both specialize in the privacy law governing their organization while gaining an understanding of privacy law as a whole that will enhance their ability to seek career opportunities as privacy professionals in other organizations and industries. Read more about the degree below.
Photo by Markus Spiske on Unsplash