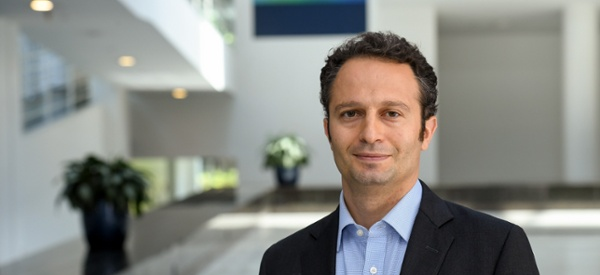 I am thrilled to have joined Seton Hall Law's faculty full-time in July 2019 after almost a decade of practice as a corporate and financial markets attorney. As I gear up to teach Business Associations and Securities Regulation in the coming year, I am excited to leverage my practice experience in developing an onramp for students into the world of business law.
Business law courses simultaneously ask students to understand a new body of law and the context in which it is applied. Learning about managing the myriad interactions between investors, directors, officers, employees, vendors, customers, communities, regulators and other stakeholders across diverse industries leads to many first encounters for students with lexicons and frameworks used in financial, business and economic analysis. Through examples from practice and explication of motivating considerations, I hope to make both the law and the business arrangements it shapes accessible and meaningful to generations of students.
My experience as general counsel of AngelList and Republic—related platforms providing financing to early stage businesses—has influenced my views on the role and preparation of a business lawyer. To offer solutions to non-business counterparts, it is not enough to know only one area of law, or even, to know only law. The solutions must be pragmatic, in the sense that they are workable commercially rather than merely consistent with certain legal provisions.
I aim to instill this mindset in the classroom. Many business law cases straddle complex questions arising not only under, e.g., corporate and securities law, but also under contract, tax, secured transactions, bankruptcy, banking, administrative and other bodies of law. Moreover, as intimated above, business considerations powerfully explain and limit parties' behavior and available recourse. Leo Tolstoy's Ana Karenina begins with the observation, "All happy families are alike, each unhappy family is unhappy in its own way." The Ana Karenina principle refers to the insight that some pursuits pose a complex of independent challenges, which aptly describes the satisfying multi-dimensionality of business law. Through rich engagement with legal authorities and the ecosystems they govern, I hope to prepare students for practice and reveal the stimulating vibrancy of the field as well as its role in shaping our everyday lives as employees, consumers, investors ... and participants within a complex economy.
I am particularly enthusiastic about developing the Entrepreneurship seminar that I will be teaching in the Spring. Through exploring with students how public and private law shape the formation, financing and operation of young businesses, the course will provide students with opportunities to engage in self-directed discovery across legal fields shaping entrepreneurship ranging from employee compensation, to venture financing, from licensing to privacy regulation, and beyond.
If it sounds like your interests overlap with mine, please do not hesitate to be in touch. I am excited for the opportunities to come at Seton Hall Law School.