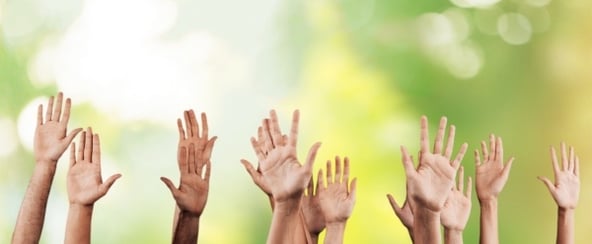 Before the COVID-19 pandemic, law school admissions staff heads would head out on the road every fall to attend numerous law school fairs, graduate school fairs and LSAC Forums around the country. This year, the events are virtual. Whether in person or through the wonders of technology, these events are so important for interested students because it is the best exposure you, as a candidate, can get to a large number of schools from around the country. You can begin to build relationships with people at your top schools – regardless of where you are in the process. Coming to these events prepared and asking the right questions will make you a more informed consumer.
Not sure what to talk about once you get there? Use this opportunity to ask for specific information about the schools at the top of your list. Here are some questions to keep in mind when attending a law school fair or LSAC forum:
If you are applying in the current admission cycle, now is the time for you to start narrowing down your list of schools and make personal connections with representatives from schools that are top contenders.
LSAT or GRE? plan for the appropriate test.
One of the first things you should find out is what test the school requires or accepts. While most law schools still require the LSAT, there is a growing number of schools – including Seton Hall Law - that are now accepting the GRE.
Something to keep in mind is the frequency of the test administrations.
The LSAT or LSAT-Flex is not given every month so it is important to plan ahead if you will be taking this test. In the 2020-2021 application cycle, the LSAT will be given nine times. Registration for the test sites close about six weeks before the test is given, and spaces can fill up, so register early!

The GRE is given regularly throughout the year. You can take the computer-based GRE General Test once every 21 days, up to five times within any continuous rolling 12-month period. .
Once you know which test you will be taking, we can help answer any questions you may have about application deadlines:
Is there a priority application deadline you should keep in mind?
If you need to take the LSAT and are unhappy with your score will you be able to retest? For example, not all schools may accept the June LSAT (and even fewer are likely to accept the July test since the scores may be released after orientation begins). Understanding application deadlines is important if you are hoping to use a future test as a safety net if you are not happy with your initial score.
If you already have an LSAT OR GRE score, dig into the admissions data.
Talk to schools about their LSAT and GPA ranges. All schools are required to disclose their 25%, median and 75% LSAT scores and GPAs. This range of scores and GPAs is where 50% of the previous year's incoming class fell. If you have any concerns about your chance of admission based on your numbers, take advantage of the opportunity to ask about ways to strengthen your application.
Because the GRE is a newer accepted test at most schools and less GRE data is available for you to review, you may want to speak with the representatives about your score and the strength of your application. There is also a great tool on the ETS website that can help you see what the predicted LSAT equivalent would be!
Ask about scholarships. Many schools have merit-based scholarships and will look primarily at test scores and GPA when awarding them to admitted students. Take the time to learn about the range of awards and retention requirements.
Know your GPA.
If you have any semesters where you struggled, ask about how best to address the situation in your application. In some cases you will have to disclose an issue such as academic probation in a mandatory disclosure. In others, you will have the option of including a GPA addendum. The school's representative will help guide you to the proper approach.


Look at employment and bar pass rates.
Law school is a big investment of both time and money, and every law school graduate deserves to feel like they received a return on that investment. All schools are required by the ABA to post employment summaries for their graduation classes. Strong employment data combined with alumni success on the bar exam is an important indicator of your likelihood of finding employment after graduation. In particular, check out the statistics for long-term full-time jobs that require a JD. These are jobs for which the graduates were qualified because of their law degree. In other words, their JD was an investment that paid off!
Ask about issues specific to you.
If you have any academic or criminal misconduct, ask about the school's disclosure requirements. These can vary from school to school, and it is important to address the incident properly. The admissions representative at the event will be able to outline what you will need to disclose and provide in terms of supporting documentation.
If you have any areas of interest, ask about opportunities for current students, faculty mentorship, and the experience of recent grads. Don't be afraid to ask to be put in touch with a current student or faculty member!
Plan a visit.
Make sure to ask about opportunities to visit. Each law school has its own culture and you will know when you visit if the school could be a fit. We recommend visiting multiple times – take a tour, sit in on a class, and meet with current students and professors.
Ask for a fee waiver.
Many schools will hand out fee waivers to prospective students they see at events, but if an admissions representative doesn't offer one, ask! We know the application process is not cheap, so don't worry, we won't be offended.
---
If you are applying in a later admission cycle, these events are a great opportunity to gather general knowledge about the admission process. Any school representative at an event will be happy to chat with you about how to navigate the time before you apply to make your application stand out from the crowd.
Ask for tips and hints for writing a personal statement. Many times the prompt for the personal statement is open ended and getting started is the hardest part!
Students early on in their college career will often have concerns about choosing a major or internships and job experiences. The great thing about law school is that there is no required undergraduate degree or previous work experience, but take advantage of the opportunity to speak with admissions professionals about your concerns.
Ask about visit days or information sessions for prospective students. Some schools will have special information sessions or visit days for people who are still a few years from applying.
If you feel overwhelmed by the event, it is perfectly fine to go from table to table and say that you are just collecting information to review on your own. We understand that early on in the process prospective students are trying to learn what data is relevant and what attending law school entails. Typically, the admissions representative will include a business card with their contact information in the materials so that you can follow-up with any future questions. Do not be afraid to take advantage of their contact information later on in the process!
I hope to see you at an event this year! We all love meeting prospective students and we are sincere when we say we are happy to answer any questions you may have, so if you attend an event do not be shy about saying hello!