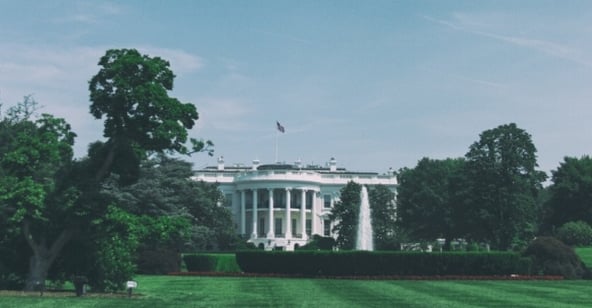 My last semester of college I was fortunate enough to be able to Intern in the White House under President Obama. I worked for the Office of Presidential Personnel, which researched and selected the nearly 4,000 presidentially appointed positions. Unsurprisingly, this was a life changing experience for me. I worked with some of the most hardworking, intelligent people I have ever met. Additionally, Interns were given the opportunity to meet and hear from Senior White House officials including First Lady Michelle Obama, Vice President Joe Biden, Chief of Staff Denis McDonough, and Senior Advisor Valerie Jarrett.
While interning for the Office of Presidential Personnel I was involved with many different tasks. I did research on potential presidential appointees, and developed reports which were used by my supervisors to make important personnel decisions. I also helped develop and organize meetings at the White House for political appointees of the Obama Administration. Every day walking into that historical building gave me goosebumps. During a normal day, I had no idea who I might be running into. I waved to Secretary of State John Kerry (he didn't wave back), I held an elevator for Debbie Wasserman-Shultz the former Democratic Party Chairwoman, and had a conversation in my office with the Surgeon General, Vivek Murthy. But the thing I will take away the most from my experience at the White House was being able to serve the American people and to be a part of the historic Obama Administration. Working for the President has been the greatest honor of my life.
Politics has always been an interest and passion of mine. At Seton Hall Law School, I am the Vice President of the Democrats Club. I've volunteered on many political campaigns, and in college I was elected to the Executive Board of the Young Democrats of America College Caucus. Through the Young Democrats of America, I was able to travel to multiple cities around the country and meet with our country's young leaders. I've been attracted to politics because of its ability to solve the many pressing issues facing our country. We have so much division in our nation, we need people to be able to come together regardless of political party. At Seton Hall Law, the Democrat and Republican clubs work together in all of our events and activities.
While attending Monmouth University, I was also a captain of the Debate team for 3 years. Being on the Debate team prepared me for law school more than anything else I did in College. I learned to make arguments on the spot, and to always see certain issues from different angles. In fact, some of my favorite debates were when I was arguing a position I did not personally believe in. It taught me to be more open-minded which is incredibly important when studying to become an attorney.
For any students who are interested in pursuing a career in politics, I believe law school is the right path. Law school teaches you to critically analyze the world around you. You learn about the impacts laws have on citizens and how they are interpreted. Seton Hall Law also has a reputation for producing politicians. New Jersey Governor Chris Christie has a law degree from Seton Hall, as well as numerous state lawmakers. Getting involved in local young Democrats or young Republicans organization is also a great way to meet people also interested in politics. I was lucky enough to get involved with the Passaic County Young Democrats, which opened up many different opportunities on political campaigns.
"Find a cause you are willing to die for" those are the words President Obama told our White House intern class in the spring of 2015. Those words have stuck with me, and have guided my decision to pursue a career in public service. Law school teaches you a very unique set of skills, which I feel should be used to help those most in need. After law school, I hope to be able to serve economically disadvantaged individuals. I have been fortunate enough to have had the opportunity to obtain a legal education, and I want to be able to give back as much as I can.